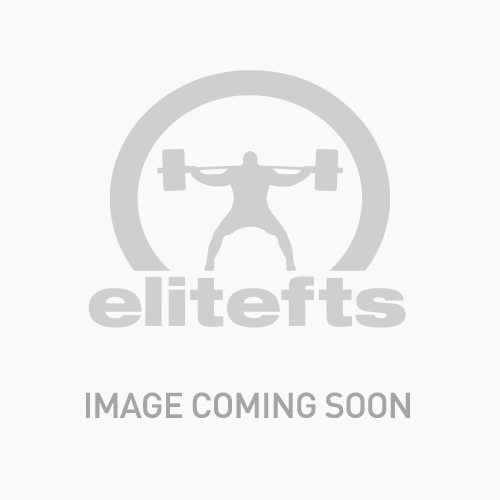 Order Your Copy Here:
Articles by Ben Pollack:
Note: This is a very small excerpt from the book "Think Big Powerbuilding Method for Size and Strength". It deals with building muscle and developing strength in a nice, compact and highly efficient way. The spreadsheet (training and diet) is the main ingredient, but being able to reference the book when you have any questions or uncertainties is set up perfectly.
From Chapter One
- The Phases of Periodization
Here's the catch: you can't just choose your levels of volume and intensity at random. The next section will get into choosing your volume and intensity in more detail, but for now, let's look at the four broad categories of levels: hypertrophy, strength, peaking, and rest (these are often called a whole lot of crazy names like "transmutation," "realization," "explogasm," etc., but I like these ones better.) Each phase lasts roughly 4 to 8 weeks, depending on your goals and schedule, except for the rest phase (1 - 2 weeks).
In the hypertrophy phase, the primary goal is to build muscle. If you have more muscle, you can lift heavier weights! If you're already very muscular and don't want to move up a weight class, you'll probably spend less time in the hypertrophy phase, but it still has benefits: you give your body and mind a break from very heavy weights, and you can use that break to address imbalances or technique flaws. In the hypertrophy phase, you'll use roughly 55-75% of your 1RM for 12-30 total repetitions.
In the strength phase, the goal is to build strength. Obviously, that's always the goal, and we're still building strength in the other phases, too - just like we're building muscle in the other phases. But generally, it's a little easier to add weight to your lifts when you're using less volume than in the hypertrophy phase, and working at a lower intensity than in the peaking phase. There's some other stuff going on here, too: you'll start to benefit from nervous system adaptation, and you'll have a chance to continue practicing any technique changes you made in the hypertrophy phase before dealing with very heavy loads. This phase typically uses 75-90% of your 1RM for 10-20 total reps.
Finally, in the peaking phase, you prime your body to perform at its maximum. This phase is generally shorter, probably 4 weeks, and you won't be building as much strength or muscle as in the other two phases. Your two goals here are to practice keeping good form and building confidence using near-max weights, and giving your body enough rest so that you can be sure you're in that supercompensation sweet spot leading up to your meet. The peaking phase uses more than 90% of your 1RM for fewer than 10 reps.
Technically, the rest phase is optional, but it's a good idea to take a week or two off to give your mind and body a short break after a big competition or even just a very stressful training cycle (if you choose not to compete). Do something different, like crosstraining, or even just rest completely.
- Undulating Periodization
Some studies have shown that there are advantages to combining multiple phases of periodization in a single week - for instance, training for hypertrophy one day and for strength the next. For the typical person, this type of setup is very demanding, because the overall volume and intensity still need to progress in the same fashion as with "standard" periodization; and because it requires a fairly high training frequency to work successfully (more on that later).
When it comes to getting big and strong, though, there are definitely benefits that come from training with lighter weights and higher reps throughout an entire training cycle, not just in the hypertrophy phase. So the Think Big program incorporates some of the concepts of undulating periodization, in the form of assistance and supplemental sets. You can read more about those in Chapter 3. For now, just know that, while periodization seems very simple on the surface, there are nuances (things that fall in the 80% effort | 20% results range) that can be useful, so we'll take advantage of a few of them.
- Frequency
Volume and intensity form the cornerstone of periodization, but frequency - the number of times you perform a lift or train a bodypart in a given week - can affect your progress, even when everything else is equal. This might seem a little confusing at first, but basically, doing 3 sets of 10 twice a week is usually better than doing 6 sets of 10 once a week. Put a little more simply, you're more likely to gain more strength and build more muscle by training more often.
By now, it should be no surprise that the secret lies in finding balance between training more often and not often enough. If more were always better, the biggest and strongest people in the world would train 24 hours a day, 7 days a week. Obviously, that's not the case: everyone has a limited ability to recover, and once that limit is exceeded, training does more harm than good.
There's no easy way to find your ideal frequency for training, especially because - like with volume and intensity - it often changes over time. However, for many people, training the upper body twice per week and the lower body twice per week is a good place to start. In fact, that's where we'll start for Think Big, but in this program, we'll change up the training frequency over time to keep the gains coming.
- Putting it All Together
The rest of the book discusses in more detail exactly how these theories can come together in a simple, brutally effective training and diet methodology that produces extraordinary results. In Chapter 2, we'll cover the principles of the Think Big diet, and how to choose which foods to e, when, and how much, as well as a few tips and tricks to take your physique to the next level. Chapter 3 explains the Think Big training program, and how we'll progress on the heavy lifts without neglecting any of the smaller muscle groups, like the arms and shoulders. And, since nothing is ever entirely straightforward, Chapter 4 contains some strategies for overcoming the plateaus that can keep you from achieving your goals.
Again, if you're not all that interested in why the method works, feel free to skip to the end and check out the actual program and meal plan. You can always jump right in, but in my opinion, you'll be able to train and eat more effectively if you take the time to read on . . .